Come Worship and be Touched by Spirit.
The United Spiritualists of the Christ Light is a Spiritualist church located in the northeastern section of Cincinnati, Ohio (approximately five miles southeast of the Tri-County Mall). We provide a compassionate, accepting and casual environment for anyone who is curious or wishes to learn more about Spiritualism.  We hold worship services every Sunday, and offer information on additional topics in the form of relaxed and open conversations, along with a more structured Mediumship Development program.
We invite you to join with us at our Sunday worship service as we unite to honor Mother/Father God and rejoice in the demonstrated fact of continuous life. Our community offers support, encouragement and celebration. We look forward to making your acquaintance.
Our phone number is (513) 891 – 5424.  We're currently located on the second floor (in suite 202) of The Twelve Mile House at 11006 Reading Road (a.k.a. Route 42), Sharonville, OH 45241. This historic building is situated just 1.7 miles off I-275 (U.S. 42 South exit) and 1.5 miles off I-75 (Sharon Rd. exit). The main entrance is on the west side of the building (facing Reading Road). Please use the middle door. Also note that because this is a historic building, there is no elevator. HOWEVER – WE WILL BE MOVING IN FEB. 2018.  The first service in our new location will be Sunday Feb. 11 – see the 'moving details' page for specifics.
U.S.C.L. Parking at the Twelve Mile House: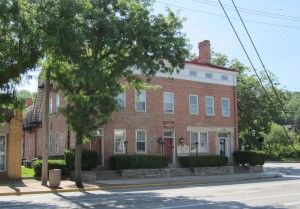 If you're driving south on Reading Road, the parking lot is located on the left-hand side of the street, before the building and immediately after the Chinese Imperial Inn restaurant.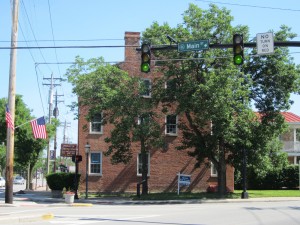 If you're driving north on Reading Road, as you approach the building, get in the left-hand right curve lane (The road name changes to Main Street when it intersects with Reading Road). The parking lot is located on the left-hand side of the street, immediately behind the building.
We hope you'll be able to join us for our weekly 10:30 a.m. Sunday service and for all the upcoming events and classes that will follow. If you have any questions, please connect with a board member in person at the Sunday service, through the contact form on the Contact Us page,  via email at directors@uscl.org or by calling the church phone at (513) 891 . 5424.  We're happy to speak with you.