In addition to the Mediumship Development Program and as part of its Educational Series, USCL offers workshops and classes that cover to a wide range of other topics.  Please visit the Register For Classes page to view the registration options or to sign-up online. Below you'll find our most current listing.  Regular/recurring events are at the bottom of the page and new items will be added as needed. Please re-visit this page from time to time to see what's available.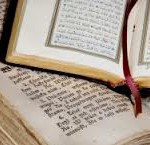 Sunday Study Group –  The fourth Sunday of each month (12:00 – 12:30 p.m.) We invite you to stay a little bit longer after the Sunday morning service and join us as we explore spiritual and sacred teachings in greater detail.  Here's our current schedule:
Sun. June 25– "Celtic Jerusalem?" with Serenity Clark
Sun. July 23 – "Red Book/Libro Rosso" with Robin Tirrell Sun. Aug. 27 – "Bach Flower Remedies" with Cathy Johnson
Sunday Video Showcase – The second Sunday of each month (12:00-12:45) we will be sharing a spiritually or metaphysically themed video, such as the ones by Abraham Hicks.  Stay for a while after the service and see what's available – we'll supply the popcorn.
Sunday morning or Thursday evening  Mediumship Stand Alone Class ($15)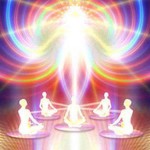 This stand alone class  is held twice per month (on the 1st Sunday 12:00 – 1:30pm and 3rd Thursday 7:00-8:30pm). This class is open to mediumship students of any level (even those with no experience who would just like to 'try it out') and is taught by one of our USCL Certified Mediums or Ministers. The subject of focus will depend on the students who attend. The class will be tailor made for you!  For the Sunday class, you may enjoy some of the snacks provided for our Fellowship Time or, if you would like something more substantial, feel free to bring your own 'bag lunch'.
  $5 Friday Lecture
Each month on the 2nd Friday we will be presenting a short lecture from one of our congregants or ministers on a topic of interest.  The event will be at the church from 7:00-8:00pm and the cost is only $5.00. See the weekly updates for each month's topic.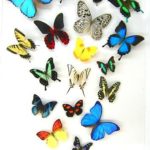 Sat. July 15 10:00am-12:30pm Butterfly Art w Rev. Robert Johnstone ($35)
The Butterfly Art workshop is an introduction to Intuitive Drawing and Energy Art originally presented by Camp Chesterfield's own, the late Rev. Norman Williams, and being continuously developed to provide a means to see the past, present, and future. The purpose of this workshop is to help develop one's own butterfly to provide insight and discovery into your own creative gifts. It is not necessary to participate in this workshop if you have previously attended one of Rev. Bob's presentations in Canada, the United States, or in the U.K. In the Butterfly (Energy Art) workshop, you will create one's own butterfly painting. The colors you choose will give information about your spiritual, emotional, and physical health.
Color can reflect the condition of our chakras
Discover how color layers vibrate differently
Tap into the universal level of your soul
Turn your awareness towards your own inner wisdom
Turn the energy you have created into your own personal butterfly
Fulfill the longing of countless others to the opening of your creative source
Rev. Robert (Bob) Johnstone is an ordained Spiritualist minister, certified Spiritual Healer, Medium and teacher who has done workshops throughout Canada, the United States, and the United Kingdom working with both Edgar Cayce and Spiritual Development materials. In 1999, Robert (Bob) Johnstone entered Camp Chesterfield and six years later he became Reverend Robert (Bob) Johnstone or better known as Rev. Bob, ordained Spiritualist minister, certified Spiritual Healer, certified Medium and teacher. His love for his work and fellow man make him what he is today – an active member for over twenty-five years with the Edgar Cayce materials. He is the Montreal and area coordinator for Edgar Cayce study in Canada. He is a man who shares his skills and mediumistic abilities throughout Canada, the United States and the United Kingdom. During the summer months you can find Rev. Bob honing these skills in Canada and perfecting them in the U.S. at Camp Cassadaga, Florida. On a more personal note, Rev. Bob is a man on his own spiritual journey, acting as the Gate Keeper, helping others find new and better ways of finding themselves and the inner peace and harmony we all so desire. I will leave you with this and say, "NAMASTE".